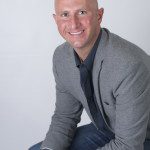 Boyd Charter
Broker/Partner
| Residential, Commercial, Farm and Ranch, Lots and Land
Boyd was born and raised in Montana. From a ranching family, he has a deep appreciation for the importance of land ownership, management,  and agriculture in Montana.  Billings has always been home, but he has enjoyed traveling and living in New York, South America, and various other exciting locations.  He loves traveling, volunteering in the community  and exploring the ocean scuba diving.
As Broker and Partner at Billings Real Estate Professionals, Boyd has a vast knowledge of not only the ever changing market, but also of the interpersonal skills needed to really listen and understand the needs of his clients, and actively work to reach their goals.  His background in construction, and project management provide extra knowledge and insight into what both buyers and sellers should be aware of when selling or buying a home.  He is a seasoned negotiator, and is in tune to the psychology of one of the biggest investments in a person's life.
Boyd is committed to making Billings Real Estate Professionals exemplify its name as a brokerage of honesty, professionalism, and upholding the important responsibility of fiduciary duty to not only his clients but to all of the clients of Billings Real Estate Professionals.