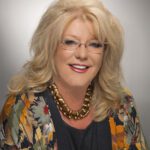 Belinda Holloway
Real Estate Agent
| I can help with all of your real estate needs
With over 30 years of sales and marketing experience in Yellowstone County to both business professionals as well as private individuals, I can offer you a personal, professional and trustworthy experience whether you are buying or selling your home.
I understand that your house is your top investment as well as your "home" and will provide you with the best, honest and expedited service I can.
Having remodeled homes of my own, I understand the unique needs of investors looking for that right property, the excitement of being a first time home buyer, and have also spent several years responding to the unique needs of seniors transiting to their next chapter.
Whatever your need may be—I am at your service.. Call me today and let's get you on your way to your dream.